Lost and Found Adventures
Start to finish service .....

or at any point in between
---
This is your RAGBRAI and we're here to help you enjoy every minute of it. We provide full charter service across the state. Lost and Found Adventures Charter Service follows the rules and regulation set forth by RAGBRAI. We support only registered riders. Read more
RAGBRAI is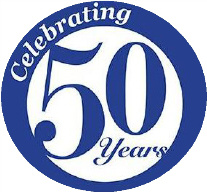 Transportation
We'll get your gear from town to town, then get you back at the end of the week.
Bus service back to Council Bluffs
Daily SAG support
Airport shuttle service
Bike Shipping Assistance
Tent & Baggage
Bring your own tent or rent one of ours. Our tent service will be ready for you when you get to town, rain or shine. We'll also get your luggage and gear from campsite to campsite, with your bags layed out in alphabetical order and protected from the rain.
Important Dates
Nov. 15 - RAGBRAI online registration begins

Jan. 22 - Deadline for early charter discount registration.

Jan. 28 - Route Announcement Party

Apr. 1 - Weeklong rider registration closes

Jun. 1 - Day pass rider registration closes




Jul. 22 - Welcome party at campsite

Jul. 23 - RAGBRAI ride begins!


Our Dedicated Crew

Josh, Josh, Kelli, Les, Cheryl, Tracey, Ken, Becca, Ashtin, Alisa

This family run charter has been helping riders enjoy RAGBRAI for 30+ years. From starting your day with fresh hot coffee, getting your gear to the next campsite, unpacking the trucks, and supplying coolers full of ice cold beverages, they do it all.

Check us out on Facebook